Posted on
Cailee Birdhat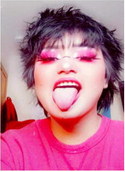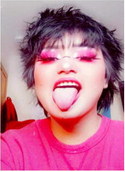 Cailee Skye Bird Hat, "Eagle Plume Dancing in the Clouds", 20, of Frazer died July 12, 2023.
She was born Nov. 26, 2002, to Michelle Clancy and Curtis Bird Hat in Glasgow. She was born on her brother Christian's first birthday, so he called her his first birthday present. She and her siblings lived and made their home in Wolf Point with their parents until their separation in 2004. She and Christian moved to Frazer with their grandmother, Carmen. She attended school in Frazer. While in school, she joined basketball and football. She enjoyed the many trips across the state to play the sports she loved.
When she and her siblings were younger, they traveled the powwow trail on their grandma Carmen's concession stand.
She is survived by her mother, Michelle Clancy of Wolf Point; brothers, Brandon Redboy of Wolf Point,