Posted on
Crews To Start Paving On Friday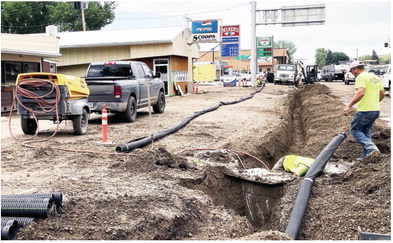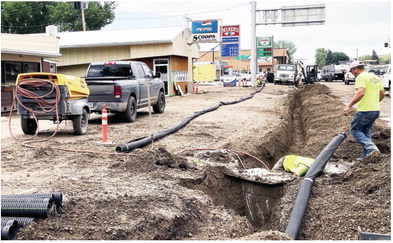 This week, the Montana Department of Transportation and Knife River will finish grading and pouring concrete along U.S. Highway 2. Asphalt paving will begin on Friday, July 21, and will take approximately one week to complete.
Crews will also work on installing curb and gutter, along with sidewalks. Work will take place Monday through Saturday, from 6:30 a.m. to 10 p.m.
Traffic will be restricted to one lane and controlled by flaggers or traffic signals. Drivers should be prepared for delays and expect pilot cars to guide them through the work zone.
Travelers can expect a 12-foot width restriction throughout the project. Loads over 12 feet will need to find alternate routes.
MDT is committed to the safety of the traveling public and is on-site monitoring road conditions through the project area.
The driving surface is maintained every hour to ensure maximum access and drivability, and crews monitor delay length to ensure minimal inconvenience.