Posted on
Pound Puppies Faces High Summer Numbers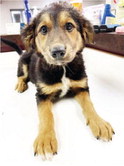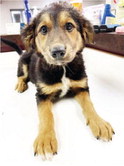 Wolf Point Pound Puppies organizers say they are overwhelmed with adoptable dogs at this point in the summer.
"We're hearing from shelters that when school got out, they had dozens of owner surrenders," said a statement from the organization. "We're drowning in dogs! No transports in sight. Shelters are full."
Nonprofit WPPP has grown from rescuing dogs from the pound to treating dogs/cats from surrounding communities, strays, owner surrenders and injured animals. Organizers are volunteers, including transportation, rescues, vet visits, cleaning up at the pound and everything in between.
The group is currently seeking funds and fosters and would like to remind people to spay or neuter your animals: "We don't need more litters of unwanted puppies and kittens. Vaccinate too. I can't tell you how many sick and dying pups we see each week."
For more information about volunteering, donating or adopting an animal, visit wolfpointpoundpuppies.org.