Posted on
Fire Officials Stress Farm Safety In Area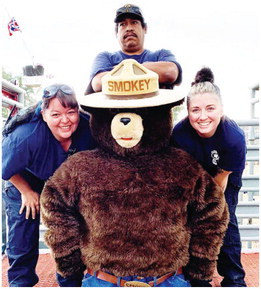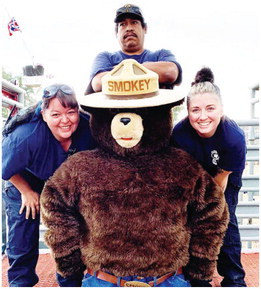 Fire prevention officers for the Bureau of Indian Affairs remind area residents that conditions are drier than some people realize and fire safety is critical at this time of year.
BIA Fort Peck Agency Fire Management saw three more fires from haying equipment on Thursday, July 6.
"We had a lot of fireworks fires before the Fourth," said Adam Wolf, fire management officer at BIA Fort Peck Agency, "But since then, equipment [farm machinery] has caused two large ones."
On Thursday, crews got reports of three fires started by combines.
"It looks green," Wolf said, "but those fires took off fast. One of them jumped the road."
Bert Shields, fire prevention officer for the Rosebud Agency, and Zach Wilson, fire prevention officer for the Northern Cheyenne Agency, stressed farm safety during time in Roosevelt County late last week and early this week.
"I would like to thank Roosevelt, Valley, Daniels and Sheridan counties for the help suppressing the rangeland fires throughout the reservation," Shields said. "The Wolf Point Fire Department and the Poplar Fire Department have dual roles as they have to take time out to help their communities with other non-wildland fires and community activities."
They note that fire numbers are down when compared to last year, but recent fires have been human caused and accidental.
"Most of the fires have been equipment caused," Shields said. "There are all accidental and could have been prevented."
They thank Montana Farm Bureau, Northern Cheyenne Agency, Wind River Agency, Rocky Boy Agency, Rosebud Agency for their support.
Additional administrative determined firefighters are needed. Call 406-768-3662 if interested.