Posted on
Blounts Give Residents Great Fireworks Show To Celebrate Fourth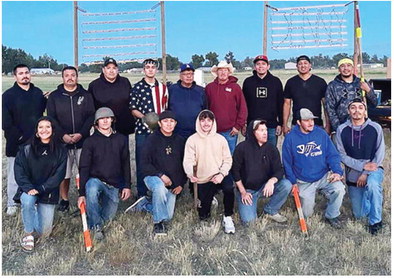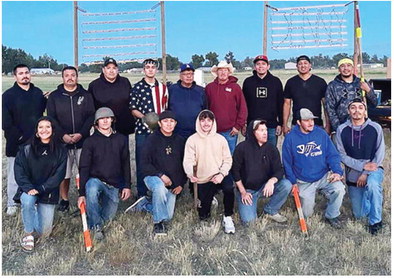 George Blount has been conducting a fireworks display in the area since 1983, but the show this past Tuesday was even more special than normal for the community minded individual.
"This one is in memory of Denny," Blount said prior to the display.
Dennis "Denny" Blount died Nov. 29, 2022, at the age of 36. He, along with other family members, helped conduct the display for many years. At the end of this year's show, an illuminated flag with Denny's name was highlighted.
The event is certainly a family project for the Blounts. Among those helping George are his sons Troy and Shawn along with his grandson Ethan.
Troy remembers attending the fireworks as a little boy and then assisting as he got older.
"It started in Frazer as a family affair," Troy said. "
About three years ago, Ethan started to join in the process. Ethan, Troy's son, recently completed his freshman year at Rocky Mountain College.
"I've looked forward to it every year. I get excited every July," Ethan said.
Troy said he was a little nervous about Ethan helping that first year, but he now has a lot of confidence as Ethan gained experience.
"He had to wait until he was old enough," Troy explained. "It can get pretty intense. He has it now. He knows what to do now."
They explain there are three jobs to conduct the display: the loaders, the swabbers and the lighters.
"I need to get the ashes out of the pipes," Ethan said.
He noted the crew puts the pipes into the ground the previous night and then take them out the morning after the show.
The Blounts were excited about the amount of fireworks for this year's show.
"It's the biggest to date," George said. "We had an abundance of sponsors."