Posted on
Harrison Returns For This Year's Stampede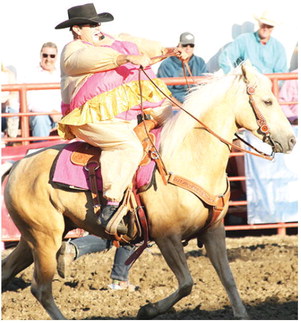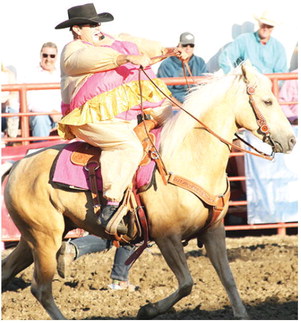 Barrelman/rodeo clown JJ Harrison is excited to entertain at the Stampede for the second straight year.
"It's one of my son's favorite rodeos," Harrison said prior to last year's Stampede. "He remembers a lady at the Wolf Point Cafe who gave him a great milk shake and he's never forgotten it."
The Stampede is also one of Harrison's favorite places to entertain.
"I love the crowd there. They like my brand of comedy," he said. "It's a great community. The committee works hard to give a quality show."
Harrison has performed throughout the United States including at the National Finals Rodeo and from Florida to Hawaii.
"I'm an entertainer," Harrison said. "I want to make people happy and enjoy our sport."
His rodeo career started at the high school level where he competed in bull riding, bronc riding and roping. Harrison then achieved success on Washington State University's rodeo team.
After college, he served as a middle school science teacher for eight years, but he felt an urge to return to rodeo arenas.
"I always taught the kids to find something you love to do for a career, and I decided to take that advice," Harrison said.
He has no regrets for his decision. "This job has been very good to me," Harrison said.
He also spreads the word about 811 and about farm/ranch safety and the importance of calling before you dig.
He is being sponsored by Cape Air, Swap Shop, HUB Insurance, Fort Peck Community College, Bridges Construction and Honeyland.