Posted on
Foundation Holds Golf Tournament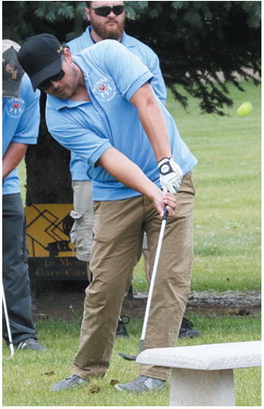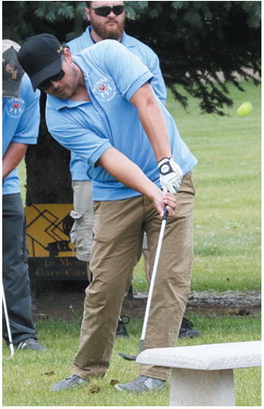 The Northeast Montana Health Services Charitable Foundation held its 26th annual golf tournament at the Wolf Point Airport Golf Club on Saturday, June 24. The tournament attracted 20 four-person teams.
"There's all sorts of fun going on," Brandi Wilkinson, executive director, said during the tournament. "There are a lot of volunteers. It's a great tournament."
The day included a putting challenge, a hole in one prize, hole prizes and a steak dinner.
Funding goals for the foundation this year include: * Obstetrics/gynecology: A newborn hearing screener, nursing bras, a hospital grade breast pump, boppy pillows, abdominal binders and healthcare grade futons/ sleeper beds for the delivery rooms.
* Faith Lutheran Home: Fidget blankets, CD players/ radios and aromatherapy diffusers.
* Physical and occupational therapy: Therapy tubing, theraband, slo-foam resistance sponges, therapy putty, step trackers, shoulder pulleys, massage balls, leukotape, cover roll tape, KT tape and stretching straps.
* Poplar infusion room: A power lift recliner, an end table, a wall clock, a TV with wall mount and wall art.
The foundation's board of directors are Jonathon Thompson, Mickey Copenhaver, Rodney Paulson, Garrett Reid, Stuart Conner, Sandi Mason and Erica Reid.
The first-place team for gross score included Brock Copenhaver, Mickey Copenhaver, Lee Loendorf and Erin Loendorf. Placing second were Rodney Paulson, Nicole Paulson, Howard Azure and Deb Azure. Taking third were Brad Moran, Brianne Moran, Latoya Holen and Troy Halverson. The wild card pick was the team of Noel Sansaver, Lars Foens, Mike Fox and Scott Sowieja.
Earning top honors for net score were Freedom Crawford, Ryan Moran, Justin White and Justin Dupree. Placing second were Chris Gorder, Matt McGowan, Matt Ayers and Dave Williams. Wild card pick was the team of Cassidy Bummer, Jes Hanks, Laken Pollock and Charlie Pollock.