Posted on
David Hustad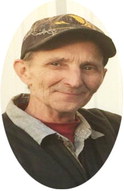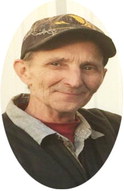 David (Shanks) Hustad, 70, of Nashua died June 18, 2023, at his home.
He was born Sept. 6, 1952, in Williston, N.D., to Norman Lewis Shanks and Betty Lou (Eschenbacher) Hustad. He attended school in Bainville, graduating in 1971. Afterwards, he worked for his father's business as a painter.
He married Lottie Jane Hensley in 1973 in Harlem. They settled in Glasgow. Two children were born to this union, Nikita "Nicky" and Kari, before divorcing at a later time.
He later started a business, picking up grain samples from elevators along a route stretching the Hi-Line from Great Falls to Plentywood and delivering them for testing. In time, he also picked up movie reels from the movie theaters in addition to picking up film rolls along his route to take for processing.
He was a self-taught diesel mechanic with a love for Volkswagons. He spent a period of time working on people's vehicles at his home, first in Glasgow and then in Nashua after relocating there in 1992. He spent time as his daughters' babysitter and had fun teaching the grandchildren how to build towers out of VHS tapes and playing video games. In his later years, he worked alongside his sonin- law, Ralph Kress for Kress Welding & Fabrication, Inc., retiring after 10 years.
He was preceded in death by his granddaughter, Samantha Mae Stratton, step-mother, Sherry (Chaney) Shanks; brothers, Donald Hustad and Danny Lynn; and his step-father, Leonard Hustad.
He is survived by his children, Nikita Kress of Vandalia and Kari Hustad of Rawlins, Wyo.; siblings: Lyanna Gable, Dean Shanks, Robert Shanks, Dana Martin and Lisa Albrecht; five grandchildren; and four great-grandchildren.
Services are being planned for later this summer.