Posted on
John Nesbitt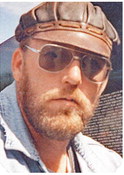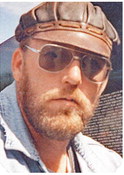 John B. Nesbitt, 66, of Wolf Point died June 8, 2023.
He was a one-of-a-kind man who touched more people's lives wherever he went. He was a man who enjoyed the simple things in life. He valued his friends and family and you never had to wonder where you stood with him.
He did many things in his life. He worked for the railroad, was a lineman for Norval, taught at the Poplar college at the lineman school and so much more. He loved working in his shop, building his Willie's Jeeps, riding his bike or helping others. He was always willing to lend a helping hand. If he didn't know how to do something, he would figure it out. He often would say, "He was a jack of all traits, but a master of none."
He helped get the Prairie Riders bike group going and stayed active in it and was part of the Glasgow Car Club and the 100 Club.
He stayed in charge of everything, including his funeral, and kept his great personality until the end.
He is survived by his daughters and many grandchildren.
Preceding him in death were his parents, brothers, sisters and his wife, Nancy.
A celebration of his life will be held at 4 p.m. Saturday, June 24, at the Glasgow Elks, followed by one last turn around town.