Posted on
Yellow Jackets Come Back For Win In Sidney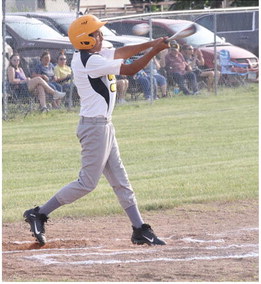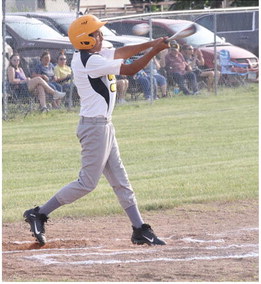 The Wolf Point Yellow jackets won in nine innings during American Legion baseball action in Sidney on Sunday, June 11.
The Yellow Jackets overcame a 6-1 deficit to earn an 18-14 victory. In the nine-inning slug fest, the Jackets threw three pitcher for a combined 199 pitches. Wolf Point scored 18 runs on 12 hits had 14 walks.
"The energy that they played with was awesome," coach Scott Vandall said. "They where very chatty in the dugout and field."
Treven Boyson was the starting pitcher and had 93 pitches in 4.2 innings. "He had a great day. He did what we needed him to do," Vandall said.
Logan Brown came in as a middle reliever and hurled 100 pitches. "Logan did a great job. He's a big mighty left-handed pitcher. He has some velocity on his pitches," Vandall said.
Kelby Bauer came in and threw six pitches. He came in with two outs in the ninth inning with the bases loaded. "He got behind the hitter, but battled back and struck the kid out," Vandall said.
The coach added that Griffin Azure, starting catcher, enjoyed a solid game. He had a minor collision at home and took a little shot to his arm, but he stayed in the game at second base and made some great plays.
Wolf Point will play at home against the Williston Oilers on Wednesday, June 14, with games starting at 4 p.m. and 6 p.m.