Posted on
Wild West Days Celebrated In Poplar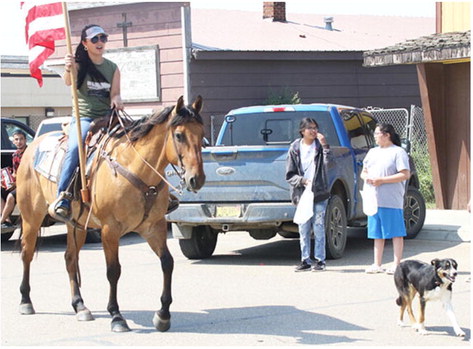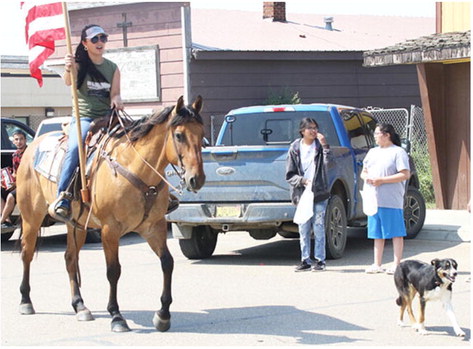 Wild West Days in Poplar were well attended as a variety of fun activities were offered for area residents during the weekend.
Parades, held Saturday and Sunday mornings, featured plenty of entries, audience members and children filling their bags with candy.
Annika Dupree was pleased to carry the United States' flag on horseback to lead the parade. She noted she has rode with other flags before, but it was her first opportunity to carry the U.S. flag.
Dupree was also glad that her little sister, Haven Street, and Haven's friend Devan Shough also rode on horseback in the parade.
"It's fun and the community comes together," Dupree said of Wild West Days.
She added, "I think it should stay in Poplar as long as possible."
Rebecca Gorder, 16, is no stranger to carrying flags at parades.
"I've been riding in the parade since I've been 5 or 6," Gorder said.
This year, she had the honor of carrying the Fort Peck Tribes' flag.
"It brings the town together and we have a good time," Gorder said why she enjoys Wild West Days.
The weekend included rodeos at the Poplar Saddle Club on Saturday and Sunday afternoons. Saturday started with a community rummage sale and community pie social.
Other fun activities include a horseshoe tournament, a tug of war competition, a magic show, carnival games, mechanical bull rides and a cornhole tournament.