Posted on
Frontier Days Parade Features Floats, Reunion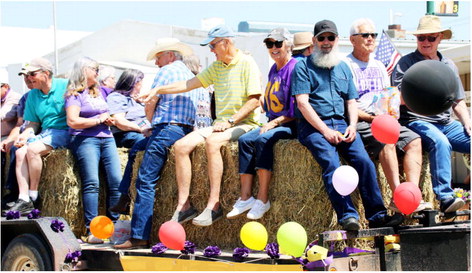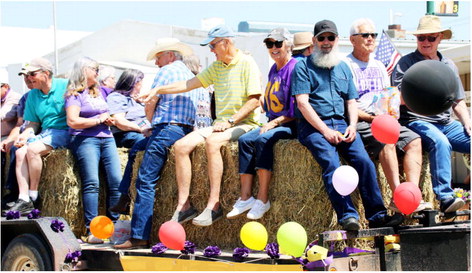 The Culbertson Frontier Days parade was held in Culbertson Saturday, June 10. Floats from community organizations and individuals lined up at the school at 11 a.m. and proceeded down Broadway Avenue.
The Culbertson Volunteer Fire Department, American Legion, area individuals on horseback all participated, along with other groups and classic cars enthusiasts.
The Culbertson High School Class of 1973 held its reunion over the weekend. They were well represented with a packed float of their own.
Winners of the float contest included the Culbertson Saddle Club for best overall, Centennial 4-H for best youth club, Opportunity Bank for best business, American Legion for best patriotic and Roosevelt Medical Center for best club or organization.