Posted on
Jeanette Ferch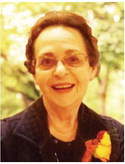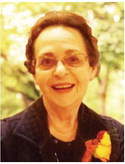 Jeanette Ann (Boysun) Ferch, 83, of Carrington, N.D. entered Gods Kingdom on May 12, 2023, surrounded by her loved ones.
Jeanette was born on March 8, 1940, in Wolf Point, Mont. She grew up in Vida, Mont., and spent two years in Washington state with her aunt Katie until she became homesick and called her dad to bring her home.
Jeanette raised six wonderful children on her own, while going to school full-time to become a nurse. She absolutely loved her profession. After she retired, she made her home in Carrington, N.D., where she lived until the Lord called her home.
Anyone that met Jeanette was offered a wonderful meal and a piece of her delicious bundt cake with a fresh cup of coffee. She loved nothing more than to make her family and friends a meal to be shared around the table.
Jeanette also enjoyed beading beautiful Christmas ornaments for the people she loved and adored, tending to her flowers, watching old movies and listening to her favorite songs by Elvis. On the weekends, you could find her in the secondhand stores trying to find that diamond in the rough.
Jeanette was a devoted, loving mother, grandmother (Gigi) and wife. She sprinkled kindness around like confetti wherever she went and made everyone feel like they were somebody. She touched so many lives with her bright