Posted on
Good Turnout Plays In Bighorn Memorial Tourney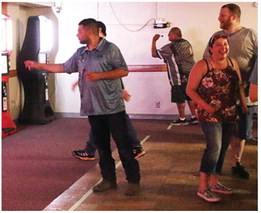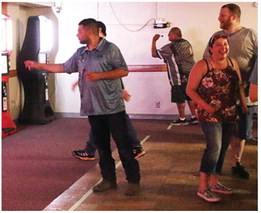 It was a weekend of fun, but it was also a time to remember a lost friend. The Sean Bighorn Memorial Dart Tournament attracted 27 four-person teams to Wolf Point on June 2-4.
The idea to hold the tournament came from Chris and Lupe St. Germaine shortly after Bighorn passed away on June 5, 2022, at the age of 34.
The St. Germaines raised $10,000 to help cover tournament costs. The tournament was held at the Elks Lodge, Dad's Bar and Stockman's Bar. Teams came from as far away as Washington state for the event.
Matt Foster and J.R. Campbell of Golden Route Operations were impressed with the turnout "It's very successful for a first-year tournament," Foster said.
One of Bighorn's favorite hobbies was playing darts.
"He was a very nice young man," Jestin Dupree, a cousin, said. "He was a good dart player, unlike me."
Greg Gourneau added, "He was a good, kind hearted man."
Jason Frederick described Bighorn as a great guy.
"He knew everybody. He loved everybody," Frederick said. "I don't think he had a single enemy."
By any indication of the tournament's turnout, Bighorn certainly had a lot of friends.