Posted on
Eighth-grade Students Graduate From Wolf Point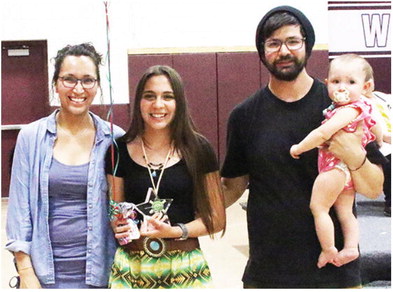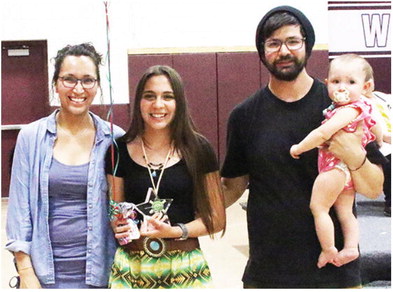 Wolf Point's eighth-grade students took the spotlight as their graduation ceremony was held on Tuesday, May 30.
Honor students speaking were Kashtin Lizotte, Jesse Reed, Thomas Moudree and Jeina Reum.
Winning the outstanding eighth grade awards were Reum and Reed. Runners-up were Nora Hansen and Thomas Moudree. The awards are based on leadership, scholarship and citizenship.
Student Dana Buckles was one of the highlights of the ceremony by playing two songs on the piano.
Rain Turcotte, JOM chair, announced that the organization will present $150 gift cards to each student as an incentive.
Roxanne Gourneau, chair of the Wolf Point Community Organization, announced that WPCO will give a $75 gift card to each student.
Students included Ryelei Bauer, Angeleena Bellymule, Gabriel Beston, Jorilynn Black Eagle, Kevin Brock, Alan Brown, Tomeya Brugh, Dana Buckles, Zandon Calder, Gavin Daugherty, Aedyn Dionne, Jayden Dominique, Samara Dupree, Donovan Espinoza, Lucas Fast Horse, Roper Flaten, Jeremiah Follette-Jones, Anthony Fox, Oliver Garrison, Ezekial Gourneau, Christanna Guldborg, Aaryn Hamilton, Tyler Hanley, Nora Hansen, Kenny Hentges, Brielle Jackson, Emma Kawasaki, Erin Lilley, Kashtin Lizotte, Tanner Mac-Donald, Lakealah Mays, Della Medicine Stone, Owen Moran, Thomas Moudree, Jesse Reed, Jeina Reum, Renee Smith, BreaElle Standing, Kyriae Standing Rock, Lonnie Steele III, Azalea Toavs, Conway Turcotte, Mylee Villalvazo, Andrew Walking Eagle-Fleming, Chasan Welch, Xander Weston, Jacob White Jr. and Payton
Williams.