Posted on
Music, Speech Students Earn Program Awards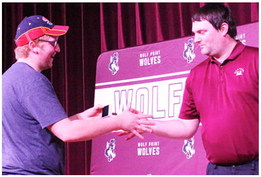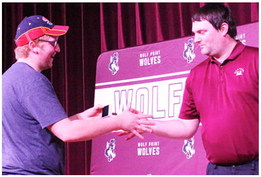 Wolf Point's top music students were honored during an awards ceremony at the high school on Monday, May 22.
Music director Russell Johnson told audience members about the students' success at this year's district and state music festivals.
Rebekah Landsrud was selected the choir program's most valuable student.
Tying for the most improved award were Walker Harmon and Francis Good Track.
Receiving the most inspirational awards were Julianna Garfield and Quiarrah Rios.
For the band program, Aaron Boysun received the most valuable student award.
The most improved band member award was received by Jayla Big Talk.
Ryver Summers was the most inspirational band member this year.
Speech and drama coach Jacob Boysun talked about how young his team is and its bright future.
Garfield was the winner of the most valuable student award.
Cole Boysun was selected the program's most inspirational member. Quiarrah Rios was named the most improved student.