Posted on
Frazer School Finishes Successful Year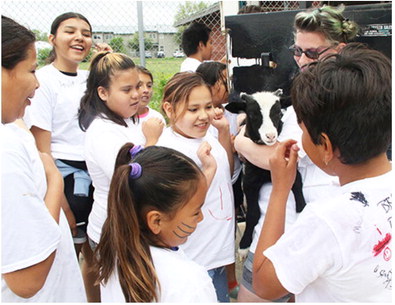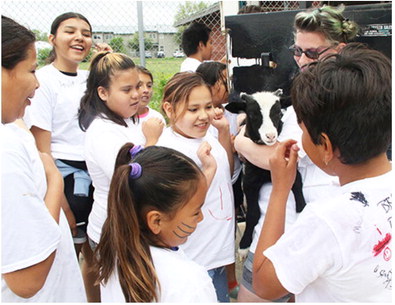 Frazer School celebrated one of its most successful recent years with a year-end celebration on Thursday, May 25.
Superintendent Melanie Blount-Cole noted that all of the teaching staff members were certified this year by the Office of Public Instruction.
"The staff went above and beyond to all become certified," Blount-Cole said.
She's very pleased that the school's English teacher, Alex Hinchcliff, has now been there for four years and the history teacher, Mary Zuchowski, has served in Frazer for three years. Cody Larson, the physical education teacher, is returning for his third year.
She said that most of the staff has been rehired for next school year.
"So, we must be doing something right here," Blount-Cole said.
The staff featured 14 teachers from the Philippines this year, the most ever from the country. Most of them are also anticipated to return next fall.
Blount-Cole said what also made this a special year was the amount of activities that students experienced including going on several field trips.
She also appreciates the school district's support staff. She's sad that maintenance/ bus driver Dave Allen has decided to retire. The school presented Allen with a star quilt and plaque during a ceremony on Wednesday, May 24.
"It's sad to see him go," Blount-Cole said.
Frazer ends the school year with 91 students.
Blount-Cole has worked in the school district for 25 years including six years as superintendent.
"I've been blessed," she said of serving as superintendent. "I truly care about this place. I have a love for the community and staff. I wouldn't want to be anywhere else."
Her father, Harold Dean Blount, was the district clerk and business manager at Frazer School for 43 years. The Spotted Bull Treatment Center is hosting a memorial to celebrate his life starting at 6 p.m. on June 6, in the Frazer school gym. Friends and family are encouraged to attend.
"They called and said 'we want to do something for your dad,' " Blount-Cole explained. "We're humbled that they are doing this for our family."