Posted on
Senior Profile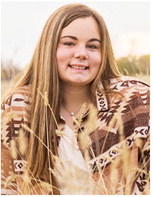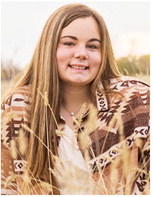 Nordlund Keeps Busy At Livestock Events, Selling Food
Froid High School senior Alyssa Nordlund is already a bit of a small business owner.
Last summer, she started selling items out of a food truck that her family created out of an old horse trailer. Her items for sale including cheesy fries, breakfast burritos and slush drinks were a hit at both the Roosevelt County Fair and a barrel race in Wolf Point.
She plans to attend additional events with her food truck this summer. She noted the project has been a good small business learning experience for her.
In school, her activities have included FFA, BPA and volleyball. She said livestock judging in FFA was her favorite competition.
"I grew up around livestock," Nordlund said. "It was something I was really interested in."
Froid High School's FFA livestock judging team actually qualified for the state meet when she was a junior.
"Going to state for the first time was cool," she said.
Her time at the county fair has included showing steers for several years. She said the fair was a good learning experience for her.
She said her favorite subject at school was agriculture ed/FFA. Her favorite teacher was Ann Ronning.
After high school, she plans to take a year off from education. Her career path might lead her to become a horse trainer.
Nordlund has attended school in Froid since the fourth grade. Before that, she went to schools in Scobey and Sidney.
She appreciates the Froid community.
"It's such a small community. Everybody is willing to help everybody," Nordlund said.