Posted on
John McEneaney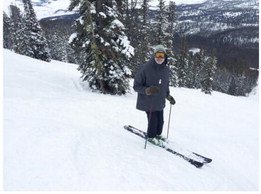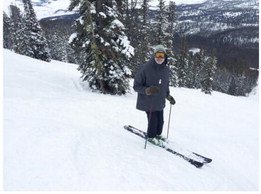 John Joseph McEneaney, 69, died May 9, 2023, at home in Philipsburg, Mont., after a years-long fight with cancer.
John was born Sept. 1,1953, in Wolf Point, Mont., the second of four children born to James and Mary (Greufe) McEneaney He attended Immaculate Conception Catholic School, where his mischievous spirit frequently landed him on the wrong side of the school's nuns but helped him form lifelong friendships. He graduated from Wolf Point High School, Class of 1971, and is best remembered by some locals for streaking the town's rodeo on a $50 bet.
He attended the University of Montana and Montana State University over nearly a decade, taking breaks to work and save tuition money eventually graduating from MSU with a degree in agricultural business. He later joined the Army Reserve and then received a teaching certificate and taught at Lodge Grass High School for 12 years before moving on to own and manage his growing number of rental properties.
A reformed bachelor, John got lucky in love later in life. He married Patricia (McClure) McEneaney Dec. 13, 2012, in White Sulphur Springs, and the couple retired together in 2014 to their home in Philipsburg. Trish made him "happy fat" with her excellent cooking; was the keeper of the wifi password and knew how to work the damn remote; gave him an adult stepson, Jason, whom he loved; and she supported and cared for him through the challenges of cancer.
An obsessive skier, John was happiest on the moun-Ml tain, especially on a powder day, though he claimed "any day the lift is running is a good day to ski." He was a regular for decades at Bridger Bowl Ski Area in Bozeman and, in his final years, at Discovery Ski Area in Philipsburg. He loved eating pocket PB& Js on the chairlift, knew weekday lift operators by name, tolerated snowboarders, prided himself on not setting foot in a ski lodge for years and cultivated a reputation among his nieces and nephews as the world's least-patient ski instructor. When he was diagnosed with stage four cancer in 2016 and wasn't expected to see another winter, he bought a ski pass anyway and enjoyed six more seasons.
John was the sort of person who wore jeans (black, of course) to his father's funeral; turned off the "boob tube' to force his nieces and nephews outside for a game of catch; drove his mom to church; could roof a house or replace a water pipe as easily as he could talk about the stock market; would help a friend build their house or move their kids' off to college; and said he didn't want a dog, only to drive around with his wife's Shitzu on his lap.
He was preceded in death by his parents, and a brother, Stephen McEneaney.
He is survived by his wife, Patricia; stepson, Jason Hampton; siblings, Cathleen (McEneaney) Lynch (Bill Lynch) and Mike McEneaney (Debbie McEneaney); numerous nieces, nephews and cousins and their families; and a tight group of close friends.
A funeral service for John will be held Friday, May 19, 2023, at St. Philips & St. James Catholic Church, 308 W Kearney, Philipsburg, MT 59858, at 11 a.m. A luncheon will follow the funeral sendee at the church. In lieu of flowers, memorial donations in John's are suggested to organizations specializing in cancer research.
Please visit longfellowfinneganriddle. com to offer the family a condolence or to share a memory of John.
Longfellow Finnegan Riddle Funeral Home and Cremation Service has been privileged to care for John and his family.
(Paid Obituary)