Posted on
Infectious Disease Outbreaks Training Set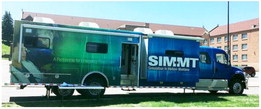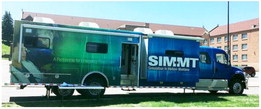 Simulation In Motion Montana and Roosevelt Memorial Hospital have announced an upcoming community benefit event aimed at enhancing healthcare professionals' preparedness and response capabilities in the face of infectious disease outbreaks.
The Montana Health Research & Education Foundation sponsored Infectious Disease Outbreak Training, set to take place at Roosevelt Memorial Hospital, will bring together administrators, nurses, physicians, EMTs and paramedics for an immersive and comprehensive training experience.
Scheduled to occur on May 25, the training is part of SIM-MT's ongoing commitment to providing healthcare simulation education across Montana. By partnering with RMH, the event aims to equip local healthcare professionals with the necessary skills and knowledge to respond effectively to infectious disease outbreaks, ensuring the safety and well-being of the community.
Throughout the training, participants will engage in interactive workshops, simulation scenarios and handson exercises that simulate real-life outbreak situations. Experienced instructors from SIM-MT will guide participants through various outbreak response protocols, emphasizing effective communication, infection control measures, resource allocation and patient care strategies.
Participants will be able to strengthen their teamwork, decision-making, and critical thinking skills, enabling them to respond efficiently to various infectious disease scenarios.
The training event will create a dynamic learning environment where participants can exchange knowledge, best practices, and experiences, fostering collaboration and unity within the local healthcare community.
Community members are encouraged to attend the Infectious Disease Outbreak Training. For more information, contact DJ Olson at 406390-0461.