Posted on
Indians Place At District 2B Track Meet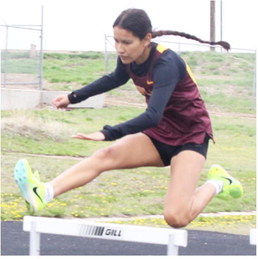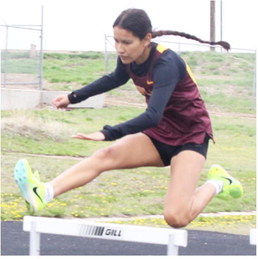 The Poplar Indians enjoyed good success during the District 2B track meet held in Glasgow on Saturday, May 13.
Poplar's girls tallied 66 points to take third place at the meet. Poplar's boys finished with 31 points for fifth place.
Three district title performances highlighted the day for Poplar's girls. Reinita Irizarry ran the 3200-meter run in 13:12.76 for first place. Bailey Dupree had a time of 51.63 for first in the 300-meter hurdles. Kessee Erickson had a best of 97-2 for the title in the discus.
In the 3200, Jazmyn Carry Water finished second at 13:27.44 and Mattie Falls Down placed fourth at 14:38.42.
The 1600-meter relay team featuring Carrywater, Dupree, Blake Follette and Irizarry placed second at 4:51.90.
Carrywater finished third in the 1600 at 6:03.34 and Irizarry was sixth at 6:08.00.
Dupree earned fourth in the 100-meter hurdles at 18.56 seconds. Rebecca Gorder took fourth in the discus with a mark of 85-2.
Follette placed sixth in the 800 at 2:51.79.
Highlights for Poplar's boys included Adrien Bearcub placing second in the long jump at 18-2 and Walker Bushia taking third in the shot put with a best of 38-11.
Navarjo Escarcega finished fourth in the 3200 at 11:57.50.
The boys' 1600-meter relay team consisting of Wilder Bearcub, Navarjo Escarcega, Raylando Red Eagle and Marquis Brown finished fourth at 4:15.46.
The 400-meter relay team of Bearcub, Matuck, Escarcega and Brown finished fourth at 51.7 seconds.
Matuck earned sixth in the 100 at 11.85, sixth in the 200 at 24.33 and sixth in the 400 at 58.0 seconds. Bearcub finished sixth in the 800 at 2:23.08. Cameron Spotted Bird took sixth in the discus with a mark of 97-11.