Posted on
Culbertson Scores At Fairview Meet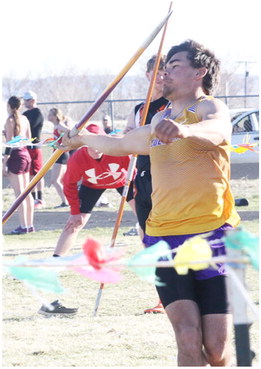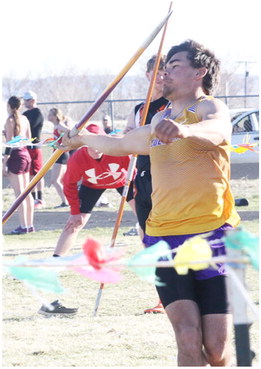 The Culbertson Cowboys accounted for 40 points at the Fairview Invitational track meet held on Thursday, May 4.
Justice Bengochea and Kobe Nickoloff each captured first-place awards at the meet. Bengochea earned first in the shot put with a best of 49-0 and the senior also took second in the discus with a mark of 143-9.
Nickoloff had a mark of 1624 for top honors in the javelin.
The shot put was a strong event for the Cowboys as Hugh Donaldson placed fourth at 40-3 and Payton Perkins took fifth at 39-3. Perkins finished fifth in the 200-meter dash at 24.67 seconds.
Culbertson's 400-meter relay team featuring Carson Solem, Ian Snyder, Nickoloff and Perkins placed fourth with a time of 47.95 seconds.
Also in the top 10 were Ian Snyder at seventh in the 100, Perkins at eighth in the 100, Nickoloff at eighth in the long jump, Solem at 10th in the long jump, Mark Kirkaldie at eighth in the discus and ninth in the javelin and the 1600-meter relay team of Mathew Wadsworth, Solem, Nyreece Halvorson and Kirkaldie in eighth.