Posted on
Culbertson Council Appoints Interim Mayor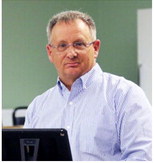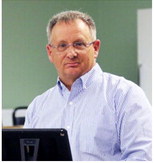 The Culbertson Town Council held their regular meeting May 8. There were eight people in the audience, mainly Culbertson Women's Club members in support of the bathhouse project, which remains stalled. Club members said cost estimates continue to outrun fundraising efforts and said the project needs support to gain traction.
Outgoing mayor Larry Crowder said information will be gathered before the next council meeting regarding a renewed effort to see the project through to completion.
Tori Matejovsky from Great Northern Development Corporation in Wolf Point was on hand to finalize membership details with the council. She told Somen's Club members that competition for grant funding on bathhouse projects across the state has been and remains incredibly competitive.
"It'll usually go to a bigger city," she said, adding that match funding may help advance the cause.
Council member Todd Gabriel was appointed unanimously by the council to fill Crowder's role as mayor from June 15 until January 2024. There will be an election in November. Contact the town for information about running for office.
A motion was passed to have the old pilot's lounge at Big Sky Field moved to another location. Improvements to the site are still in grant funding phase. Rick Knick told the council that things were proceeding a little more slowly than planned.
"We hoped to be in construction by this point," Knick said. A plan is being discussed to move the lounge building to Ike's Fishing Pond and Walking Trail, but nothing has been finalized. The issue will be discussed at the June 12 council meeting.
Ken Forbregd told the council that perch will be added rather than blue gill at Ike's Pond. He also said area Girl Scouts have donated $4,000 toward benches at the pond site.
A resolution to exclude the Northington property from the town limits was given a second reading, as was an ordinance covering marijuana dispensaries in town.
Six pool staff were recommended for hire, including returning manager Tiffany Nielsen. More staff members are being sought to avoid costly overtime pay for employees.
Permits were approved for the Frontier Days parade and street dance June 10. The route will start at noon at the high school to avoid construction. The street dance will be held at the Montana Bar.
Funds in the amount of $700 were approved by the council to pay for a plaque honoring retired fire chief Alan Aspenlieder. He served more than 25 years in the role and many more with the department and area emergency services.