Posted on
Campbell Plays Leadership Role At JMG Conference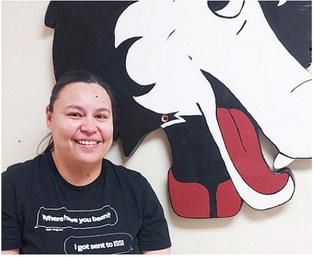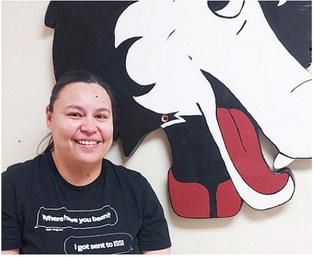 Wolf Point Junior High teacher Mandi Campbell was honored to be selected for the keynote panel during the Jobs for Montana Graduates' IGNITE Conference held in Helena.
"Our main focus was community involvement and how JMG improves communities," Campbell noted.
She was picked as an alumni speaker. Campbell participated in JMG when she was a student at Wolf Point High School.
One of her accomplishments was earning the student recognition award as a senior.
Although she was a little nervous prior to participating in the keynote panel, she commends Culbertson High School student Marissa Littlewhiteman for making her feel at ease.
While at the conference, Campbell saw first hand the positive impacts JMG has on students. Frazer School won an award for its banner. She is hopeful that Wolf Point's students can attend the conference in upcoming years.
"Students really showed their leadership skills throughout the state," Campbell said.
She was selected the Outstanding Career Specialist from the Northeast Region after her panel presentation. With this honor, JMG is offering Campbell to an all-expenses paid trip to Louisville, Ky., for the Jobs for America's Graduates National Training Seminar in July.
She explains that Fort Peck Community College is starting a JMG program at the collegiate level. She hopes Wolf Point can find an advisor to have a high school program as well.
"I would like to bridge it," she said.
This school year, Wolf Point's JMG students were active in a mentoring program at Southside Elementary School.
In 1990, the Montana Legislature provided funding for Jobs for Montana's Graduates to undertake the mission of assisting students to stay in school, graduate and successfully transition from school into employment, post-secondary education, apprenticeship, or the military. JMG is a program funded by the Montana Department of Labor and Industry.