Posted on
Wolf Point Students Meet Famous Conductor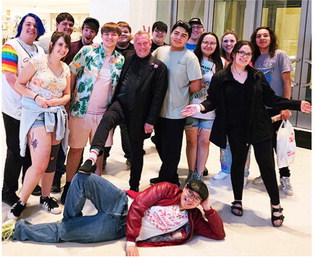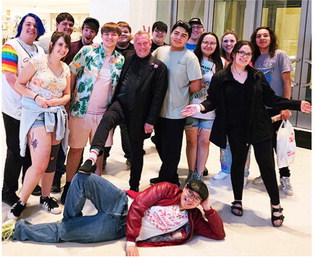 Members of Wolf Point High School's Swing Choir were fortunate to have a rare opportunity during their recent trip to Kansas City, Mo.
When the students attended an orchestra concert in Kansas City, they were able to meet famed choral conductor Charles Bruffy.
Wolf Point music teacher Russell Johnson explained that a volunteer asked them where they were from. After they told him, they were from Wolf Point, Mont., Bruffy soon came by to greet the students.
"He travels the United States to provide instruction," Johnson said.
Plans are for Bruffy to offer his expertise in Wolf Point during the week of May 15. Johnson is going to invite area schools to also take advantage of the opportunity.
Bruffy is a three-time Grammy Award winner. He is one of the most admired choral conductors in the United States, Bruffy began his career as a tenor soloist, performing with the Robert Shaw Festival Singers in recordings and in concerts in France and at Carnegie Hall.
Wolf Point's students recently fared very well at the district music festival held in Poplar. Wolf Point received excellent scores for sight readings in both band and choir. All students who participated qualified for the state music festival scheduled in Billings on May 5-6.
Johnson said the spring band concert is planned for May 15. The spring choir concert will also take place that week.