Posted on
Students Win Honors At IGNITE Conference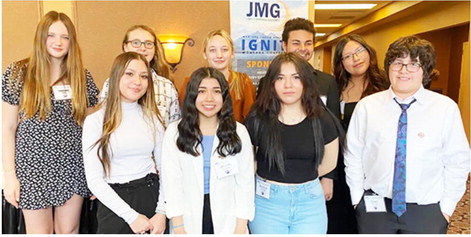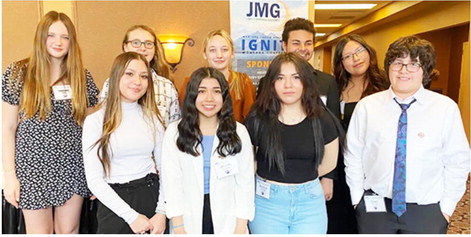 Nine students represented Culbertson High School well during the IGNITE Jobs for Montana Graduates conference held in Helena last week.
Marissa Littlewhiteman earned first-place honors in public speaking for seniors. The senior was the only student selected to speak at the awards banquet on the keynote panel about her experiences and plans for the future.
Samantha Palmer earned first place in public speaking for juniors. Sublime Cady was the winner in public speaking for freshmen.
Joseph McCarty captured second-place honors in the talent competition.
Owen Annett took second place for freshmen in meme.
Briseida Guzman placed second in the freshmen poster contest.
Summer Lyon was a finalist for employment preparation.
Other Culbertson students participating were Jennifer Guzman, Mo Bighorn, Mattisen Rattling Thunder, Stella Fox and Emma Berwick.