Posted on
Students Entertain Community With Play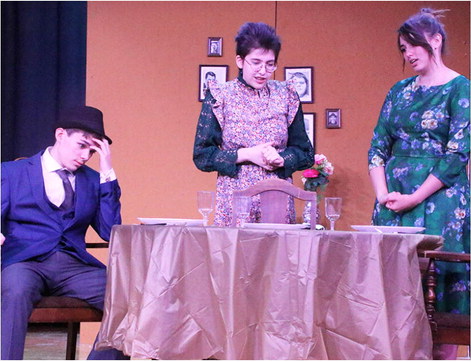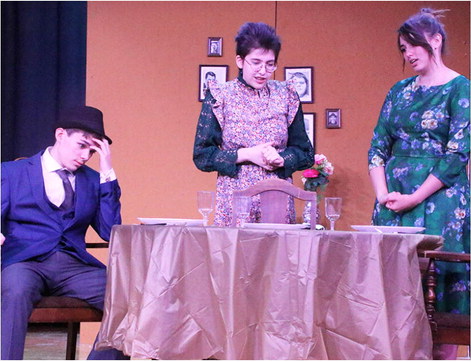 When you combine enthusiastic young actors with a long-time enjoyable script, it's a winning formula for audience members.
The Wolf Point High School drama class presented Arsenic and Old Lace by Joseph Kesselring on Thursday, April 27, and Friday, April 28, in the school's auditorium.
The performance was well attended by community members each night, said director Jacob Boysun.
Performers included Julianna Garfield, Delano Eymard, Audrey Weinberger, Tavian Bell, Dante' Granbois-Dionne, Kaleah White Bear, Ryver Summers, Arianna Mee, Elliauna Ryan, Ryan Schumacher, Chase Adams, Trevin Boysun, Logan Wolff and Cole Boysun.
David Hopson served as assistant director. Abel Garfield took care of lighting and sound.
Jacob Boysun was excited about the amount of students that were active in this spring's play.
An additional benefit was music program students selling popcorn and drinks at the performance.
The play was on Broadway in the 1940s and a film was made based on the play later in that decade.
It's a pretty popular play," Boysun noted. "It's my favorite of all time."