Posted on
Simonsen Selected As New Superintendent In Culbertson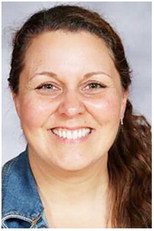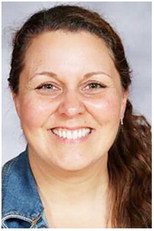 A familiar face has been selected as Culbertson's new superintendent of schools.
Nicole Simonsen, who graduated from Culbertson High School in 2003, has accepted the position to replace long-time superintendent Larry Crowder.
"I'm so thrilled for the opportunity to go home and preserve my home school," Simonsen said.
She noted that it was a great feeling walking through Culbertson's hallways again when she was being interviewed for the position.
"It was pretty special," Simonsen said.
After graduating from Culbertson, she earned her bachelors' degree from the University of Mary in Bismarck, N.D. She then served as a teacher in the Sidney School District for 12 years.
She was principal in Lambert for three years before becoming superintendent at the school for this year.
Simonsen said she heard about Crowder's resignation in February, but she didn't make the decision to apply until April.
"Something was nudging me, so I went for it," she explained.
Her husband, Ted, has a farm on Highway 201.
After 25 years serving as Culbertson's superintendent of schools, Crowder resigned from the position at a board meeting on Feb. 27. Crowder has accepted the position as the executive director for the Montana Rural Education Association. He has been a board member for the organization.
Simonsen's three-year contract is for $97,000 per year and a $1,500 per month housing allowance.
"It's an incredibly big honor to be considered worthy of replacing him," Simonsen said of Crowder. "I'm grateful for the belief in me."