Posted on
Red Hawks Earn Second At Meet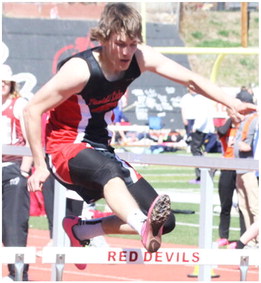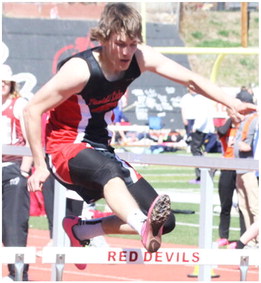 The Froid/Lake Red Hawks posted 86 points for second place in the boys' standings at the Richey/Lambert track meet held on Wednesday, April 26.
Max Engelke had a strong meet for the Red Hawks as he took first in the 400 (56.92), second in the 300-meter hurdles (46.27) and fifth in the 110-meter hurdles (19.62).
Joey Boyd placed second in the long jump with a best of 19-10, third in the high jump at 5-8 and fourth in the triple jump with a mark of 34-11.
Mason Dethman had a best of 38-3 in the triple jump for second place. The junior placed fourth in the javelin at 131-6, fourth in the 100 (12.1) and fifth in the shot put at 40-1.
Daniel Forizs took second in the 100 (11.89) and fifth in the 200 (25.64). Joseph Robertson finished third in the 800 (2:26.73) and 3200 (11:53.30).
Xavier Gregor took eighth in the 800 and 1600.
Froid/Lake scored 21 points in the girls' standings for ninth place.
Carolyne Christoffersen had a solid meet by taking second in the shot put (36-8), second in the discus (104-3) and fourth in the javelin (925).
Vala Gregor finished sixth in the 3200 (16:59.51) and eighth in the 1600 (8:27.94).