Posted on
Lustre Breaks 100 Points In Glasgow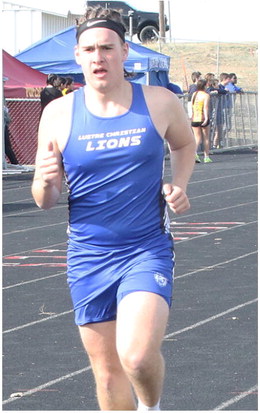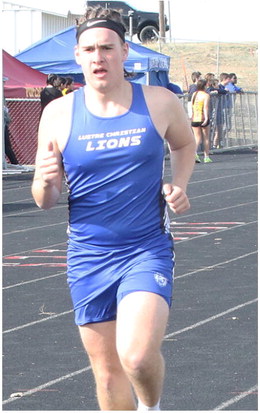 Lustre Christian ran off 110.5 points in the boys' division for first place at a track meet in Glasgow on Tuesday, April 25.
Glasgow placed second with 93 points while Wolf Point earned third with 79 points.
Jasiah Hambira was a triple winner to lead the Lions. The senior finished first in the 200-meter dash with a time of 24.02 seconds, took first in the high jump by clearing 6-3 and placed first in the triple jump with a mark of 42-1.
Johnslee Pierre finished first in the 300-meter hurdles with a time of 42.63 seconds.
Both of Lustre's relay teams earned top honors. The 400-meter relay team featuring Terran Joseph, Pierre, Braden Ewing and Hambira took first with a time of 45.67 seconds. The 1600-meter relay team of Ewing, Elijah Lenihan, Joseph and Pierre earned first at 3:55.31.
Long jump was a strong event for the Lions as Hambira took second at 20-0, Ewing placed third at 19-1, Pierre was fourth at 18-7 and Joseph took eighth at 17-9.
Lenihan cleared 5-8 for second place in the high jump and Diek Olfert took fifth by clearing 5-2.
Ewing had a mark of 38-4 in the triple jump. Lenihan took 10th at 35-7. Ewing finished third in the 200 with a time of 24.71 seconds. Joseph took third in the 100 at 12.21 seconds.
Cayden Klatt placed seventh in the discus with a best of 102-1. He was eighth in the 3200 at 12:43.25 and 10th in the 1600 at 5:51.83.
Naveen Pilla was eighth in the 110-meter hurdles at 23.48. Olfert finished 10th in the 3200 at 13:09.55.
In the girls' division, Angie Fontus took ninth and Mana Okamoto was 10th in the 300-meter hurdles.