Posted on
Wilmer Zeller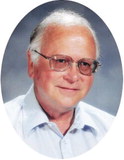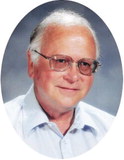 Wilmer Francis Zeller, "Big Willie," 76, of Glasgow died April 23, 2023.
He was born in Wolf Point on March 31, 1947, to Ethel (Hartse) and Wilmer A. Zeller. He grew up in Wolf Point. After graduating high school, he then went to college in Bozeman and Billings, where he attended school and enjoyed the nightlife. He then moved in with his sister in Virginia, Minn., to continue his education.
He was drafted in 1968 and spent his military time in Germany during the Vietnam War.
He and Rita Stein were married in August 1971. They had two children, Willie Junior and Alicia.
Rita's father helped him get a job with the school district, where he worked as a school janitor from 1971 through 2007, a job he held with pride and dedication. He also cleaned Joe's Bar after closing and, during tax season, he worked for an accountant for several years. At times, he had a fulltime job and two part-time ones. He believed in the value of hard work and instilled that same work ethic in his children and grandchildren.
In 1981, he began a new chapter as a political figure and was elected to the Glasgow City Council. He then ran for a two-year term as mayor in 1983. In 2001, he was elected to his fifth term as Glasgow's mayor, making him Montana's longest-serving mayor. He served his community with distinction for 28½ years, making countless contributions to the city's growth and prosperity.
He was also a member of the St. Raphael's Parish, Knights of Columbus, Elks Lodge, Eagle Scout and Boy Scout leader. Upon retirement, he held many positions at the Glasgow VFW and was instrumental in moving the post from Mahon Street to Highway 2.
His commitment to his community and family was unwavering. His legacy of service and dedication to others will continue to inspire those who knew him. He will be forever remembered for his time as mayor, his cigars and the baby blue Chevette.
He was preceded in death by his wife, Rita; baby, Mary; and sister, Sharon.
He is survived by his son, Willie Junior of Glasgow; daughter, Alicia; one grandson; and sister, Nora Monson.
A rosary will be held at St. Raphael's Catholic Church on Thursday, April 27, at 6:30 p.m. with memories at the VFW after the rosary. A memorial service will be held at a later date.