Posted on
Joseph Buckley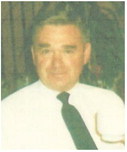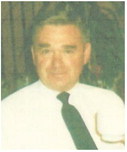 Joseph Buckley, 77, of Wolf Point died April 11, 2023.
He was born on Aug. 6, 1945, in Portland, Ore., to Ernest J. Buckley and Jeanette G. Buckley.
He served as an elder on the local congregation of Jehovah's Witnesses for over 40 years and coordinated meetings in Wolf Point. He supported his ministry by working as the head custodian at the Frontier School for many years. Many of the teachers were amazed at Joe's in-depth knowledge of history and science. He enjoyed reading.
When he retired from the school, he bought a sewer snake and ran a sewer snake business in Wolf Point for some time. His wife, Bonnie, would joke that it was Joe's "dream job."
He enjoyed playing sports, basketball and baseball. Every game, he would hit one or two home runs.
He was known as a very honest man. If he made a mistake, he would admit it, not blame someone else or make excuses.
He was preceded in death by his wife, Bonnie; and brother, Gene.
He is survived by a son, Samuel; one grandson; brother, Donald; and two sisters, Sharon and Carol.
A memorial service will be held on Friday, April 28, at 11:30 a.m. at the Kingdom Hall of Jehovah's Witnesses in Wolf Point. Inurnment will follow at Greenwood Cemetery. Clayton Stevenson Memorial Chapel was entrusted with the arrangements.