Posted on
After-school Students Experience Language Class In Wolf Point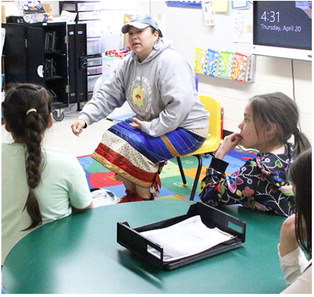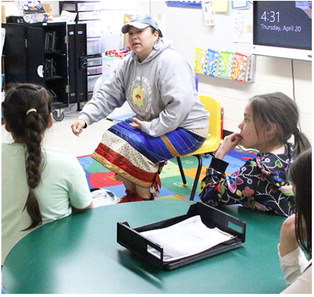 As part of the after-school program at Southside Elementary School in Wolf Point, a class teaching the Assiniboine language is being offered to eager students.
Winona Runsabove KillEagle, instructor/ recruiter in the Fort Peck Tribes' language and culture department, leads the students each Thursday afternoon.
"They really enjoy it. They really listen," Southside principal Tara Thomas said.
Thomas noted that the school district wanted to add a cultural language teacher, but the district couldn't find a full-time instructor for the position.
"This really reaches a deep need in our community," Thomas said of the instruction by Runsabove KillEagle. "It's a really good program."
Thomas explains that about 85 percent of Wolf Point's student population are Native American.
"Respecting the Native language is really important," she noted.
The principal says making sure the language stays alive is vital.
"Worldwide, an indigenous language is lost almost daily," Thomas said. "Keeping a language is really important."