Posted on
Academic Olympics Team Competes In Glasgow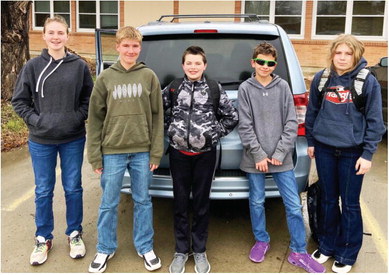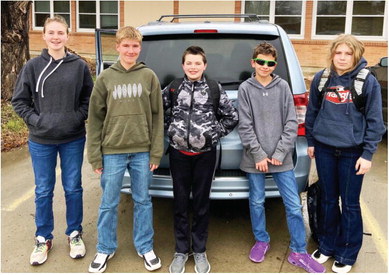 The Culbertson Junior High Academic Olympics team, consisting of Cal Steppler, Payton Labatte, Stella Fox, Arlie Purvis and Felixe Becker, competed in Glasgow on April 19.
The team placed second in both the written and oral competitions.
Fox was the top eighth grader and Becker was the top seventh grader.
Fox placed first in math, second in English, fourth in science and sixth in social studies.
Becker placed second in math, second in social studies, fourth in English and sixth in science.
Steppler placed eighth in math and science. Purvis placed eighth in science and Labatte took 10th in math.
Culbertson math teacher Rhonda Anderson Seitz said the Glasgow competition was a good time.
"I enjoy watching the oral competition," said Seitz. "However, taking the students to compete and have fun is the best part."