Posted on
Gregor Keeps Busy In Froid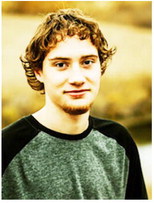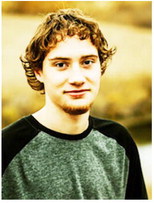 Senior Profile
Froid High School senior Xavier Gregor has a busy schedule throughout the school day.
Along with his classes, Gregor has a work study job in the school's kitchen. In addition, he used to work at the grocery store in Froid.
His activities include running the 400, 800 and 1600 for the Froid/ Lake track team. He says his favorite event is the 1600.
He has performed in the percussions area for the band since the seventh grade. A highlight has been attending music festivals.
Outside of school, Gregor's hobbies include playing video games, fishing and building with Legos.
Gregor usually does his fishing either near Culbertson or Medicine Lake. His most success has been in catching Northern Pike.
His favorite class is art. "It brings out my activity," Gregor said.
He appreciates all of his teachers. Gregor has attended school in Froid since the fourth grade.
"It's easy to know everybody," Gregor said of Froid. "I don't get peer pressured in doing what I don't want to do."
After high school, Gregor hopes to learn about plumbing and become a plumber in the area.