Posted on
Deputy Will Provide DARE Program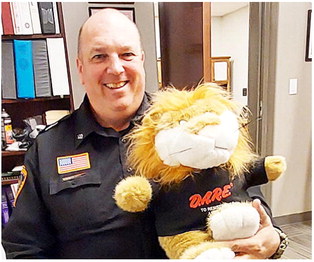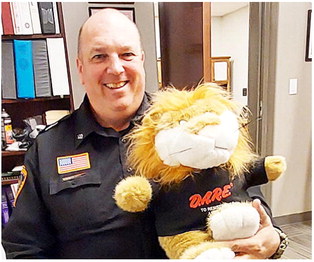 Roosevelt County deputy Jason Baker recently completed training to become a DARE officer.
Baker graduated from the DARE officers' on March 24, from program conducted in Aurora, Neb. This class was held March 13-24, at The Leadership Center in Aurora. Each person earned their certification through hard work, a team mentality and trusting the process.
Roosevelt County Sheriff Jason Frederick noted that reaching out to students was one of his campaign promises. "It's time to bring education back to our schools," he said.
Baker explained that DARE no longer only addressing alcohol and drug use, but the program also provides assistance with the issues of stress, peer pressure and bullying. Vaping and tobacco use are other topics.
The program's primary focus is to reach fifth and sixth grade students.
The sheriff's office's goal is to have DARE education in every Roosevelt County school district this fall. Baker is certified to lead students from pre-school through high school.
"The older the kids are, the more in-depth the lessons are," Baker said.
The curriculum consists of 10 lessons. Near the end of the year, students will write an essay. The winning selections might be featured in the newspaper. Students will receive a certificate as part of DARE graduation.
Frederick and Baker are hopeful that each school in the county will take advantage of the opportunity to participate in the program. If schools don't wish to commit to all 10 weeks, it's possible to have just a few presentations provided.