Posted on
Red Hawks Score At First Meet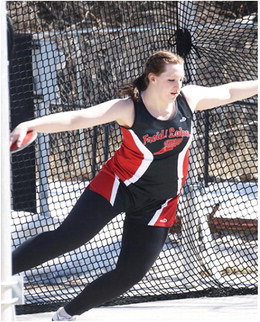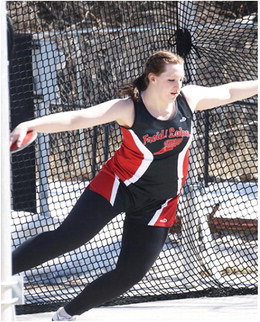 The Froid/Lake Red Hawks accounted for 20 points in the girls' standings and 11 points in the boys' standings at the Wibaux Invitational held in Glendive on Friday, April 7.
Carolyne Christoffersen placed in three events to lead in the girls' division. The senior earned first place in the shot put with a state qualifying mark of 36-4. She placed third in the javelin at 100-6 and took fourth in the discus at 92-10.
Makaylee Elvsaas was 10th in the discus with a mark of 78-8.
Max Engelke enjoyed a good day in the boys' division. The senior finished in second place with a time of 43.95 seconds in the 300-meter hurdles. Engelke was seventh in the 400 and ninth in the 110-meter hurdles.
Mason Dethman earned fifth place in the shot put with a best of 41-5 and finished sixth in the 200 at 25.15 seconds. The junior took ninth in the javelin.
Joey Boyd took seventh in the high jump and eighth in the long jump.
The 400-meter relay team of Roberto Orozco, Engelke, Joseph Robertson and Dethman finished in 10th place.