Posted on
Linda Dschaak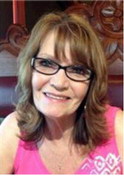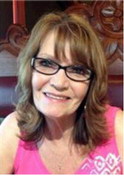 Linda Lou Dschaak, 76, of Culbertson died April 3, 2023, at Roosevelt Medical Center in Culbertson.
She was born Aug. 18, 1946, to Jake and Doris Lorenz in Glasgow. She became a wife and a mother at the young age of 20 when she married Hank Judd. The couple had two sons: Jeffrey Marcus and Donald Allen. Nothing brought her more joy than her two rowdy and turbulent boys. She soon decided to spread her wings back home to Montana where she met and married Kenny Olsen in 1980. They welcomed Jennifer into the world a tad early in January 1982.
She took pride in many things. One thing you could always expect was for her to show up to any function and win best dressed. She never left home unless her face was on, nails were painted, and her outfit and hair were on point. Another great pride in her life was being called Grandma or Nana. Her eyes lit up when any of her numerous grandchildren and great-grandchildren walked into the room.
She is survived by her two children, Jeff Judd of Fairview, and Jennifer Lambert of Culbertson; siblings, Gilbert Lorenz, Jack Lorenz, Jesse Lorenz, Ken Lorenz and Floyd Daniels; 11 grandchildren; and seven great grandchildren.
She was preceeded in death by her two sisters, Patty and Judy; brother, Jim; and son, Donald Allen.
Private family services are being planned for the summer of 2023.