Posted on
Fettig Says FFA Program Benefits Him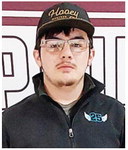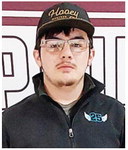 Wolf Point High School senior Jesse Fettig has learned a good amount thanks to the school's FFA program.
Fettig said his favorite FFA events have been livestock judging and mechanics.
"In FFA, I've learned a lot," he said.
His time outside of school are kept busy as he works on the family farm near Frazer.
His favorite part of his duties is feeding the cattle. The farm has about 300 head.
With interests in welding and cattle, Fettig plans to make a career in the agricultural field.
"I like to live out of town," Fettig said.
He has gained welding experience by taking a college course at the high school, having a job at Eddy Bauer Sales and working at home.
"It gets your mind off stuff," Fettig said of what he likes about welding.
He has also golfed during his time in Wolf Point.
His favorite teacher in Wolf Point is Martin Toavs.
Fettig's favorite current class is working toward a commercial drivers.
After previously attending Frazer, Fettig has gone to school in Wolf Point for the past four years.
"It's relaxed. The teachers are fun," Fettig said.