Posted on
Construction To Begin On Culbertson Project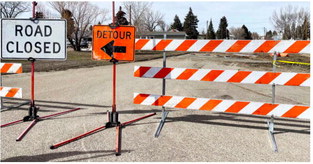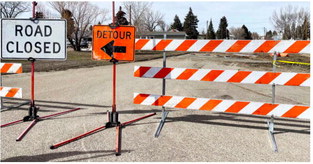 The Montana Department of Transportation and Knife River Construction are gearing up for a new project on U.S. 2 this spring.
The U.S. 2 - Culbertson project continues previous and ongoing roadway improvements in Roosevelt County to enhance safety and improve pedestrian accessibility, drainage, and roadway conditions in Culbertson.
The project will reconstruct approximately 1 mile of U.S. Highway 2 beginning west of 3rd Ave West easterly through the community to connect to the recent highway reconstruction near the Culbertson Museum. In addition to rehabilitating the road surface, the project will install curb, gutter, storm drainage, ADA-compliant sidewalks, and signage throughout the more urban areas on U.S. 2.
Initially constructed in 1956, this segment of U.S. 2 is in immediate need of significant rehabilitation. The proposed project will reconstruct the surface of U.S. 2 to address roadway deterioration. MDT will resurface U.S. 2 with concrete for part of the project to better accommodate the rigors of heavy trucks. The rest of the project will be resurfaced with asphalt.
Project manager Pete Davies of the MDT Glendive District explained, "during work hours, motorists on US 2 should expect short delays, flaggers and signals controlling the movement of traffic, single-lane restrictions, and reduced speed limits." Some parking along U.S. 2 will be restricted or reduced during construction. MDT and Knife River will maintain traffic flow but rely on you to keep roadway crews safe.
MDT would like to remind the public to watch for the 'cone zone' and workers on the highway when traveling during construction season. Road crews spend their days working a short distance from fast-moving vehicles. While they make every effort to work safely, they count on motorists to pay attention, slow down, and be careful as traffic passes through work zones.
"We're excited to be working on this project to benefit motorists in and around Culbertson. We appreciate folks taking the time to slow down and look out for our crews in construction zones," said Knife River project manager Kelly Brown.
Visit the project website to learn more or view the project map: https://www.mdt.mt.gov/pubinvolve/ us2culbertson. Please reach out to Natascha Robinson at nataschar@ strategies360.com with questions or comments.