Posted on
Animal Control Officer Enjoying Job Duties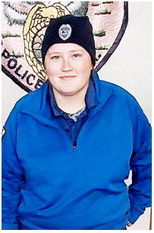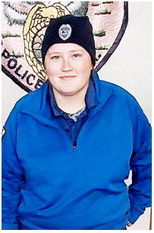 Angie Thompson, the animal control officer in Wolf Point, says she has always cared about the dogs of Wolf Point.
As a young girl when she visited family members, she and a friend would go out and find dogs in Wolf Point. They would feed them and hang out with the animals.
"I have always loved animals, especially the dogs of Wolf Point," she said.
Thompson was born in Wolf Point, but she graduated from Billings West High School. She is glad that she recently came back to the area.
"I wanted to help to take care of my dad and hang out with my aunt and uncle," she said.
She started her duties as the animal control officer on Feb. 21. She currently works from 8 a.m. to 5 p.m. on weekdays, but her hours may vary during summer months.
"I like it a lot," Thompson said of her position. "I love everybody at the police department and I love every dog that I see."
She reminds residents to keep dogs on leases and have their dogs registered with the city. Also, residents should make sure dogs are vaccinated. Wolf Point Pound Puppies offers vouchers to get dogs spayed or neutered.
The Wolf Point pound features eight indoor pens and five pens on the outside.
If you see a problem involving dogs, you can call Thompson on her work cell phone, 406-650-1093.
Thompson's hobbies include spending time with family members along with her dogs, cats and rabbits.