Posted on
Mary Red Eagle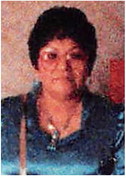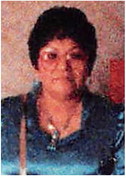 Mary Red Eagle, 76, of Poplar died March 22, 2023, in Billings.
She was born to Richard and Rose (Crow Ghost) Ricker on Dec. 21, 1946. She attended school in Poplar and at Flandreau Indian School in South Dakota.
She worked at Spotted Bull Treatment Center for a short time and various other jobs.
She met Frank Red Eagle, Sr. and they later got married.
She is survived by sons, Tyrone Ricker of Poplar and Ira Ricker of Wolf Point; daughter, Lori Red Eagle of Poplar; and numerous grandchildren.
She was preceded in death by her husband, Frank Red Eagle Sr.; son, Frank Red Eagle III; brothers, Gene Ricker, Orville Ricker, Virgil Ricker and Donnie Ricker; and sisters, Lois Ann Ferguson,