Posted on
Leonard Hustad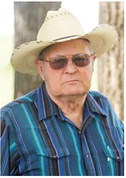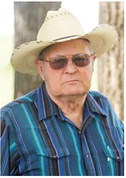 Leonard Johann Hustad, 89, of Bainville, Mont., passed away on March 28, 2023, at Roosevelt Nursing Home in Culbertson, Mont., after a full and long life.
Fulkerson Stevenson Funeral Home of Williston is assisting the family. Friends may sign the on-line register and give their condolences at www.fulkersons.com.
Born May 12, 1933 in Lustre, Mont., Dad grew up during the Great Depression and World War II. He was the third child of Norwegian immigrant Anton and Alma (Kjensrud) Hustad. He joined older brother Myron and sister Doris, not long after, Russell and Marlon were born. The five siblings filled their simple tar paper shack. Dad's simple up bringing played a large part of who he would be. He left school after the eighth grade, finding work on the Hustad farm, as a laborer on the Glasgow Air Force base, as well as a delivery driver for a local gas company.
On Oct. 20, 1957, Dad married Betty Eschenbacher and together they raised two sons, Don and David, whom Mom brought into their marriage. I was born in 1958 and the family was complete. In 1965, we moved back to Mom's family farm, north of Bainville, where they raised their family and continued to work the farm together. They truly were a great pair, working side by side, as they milked cows which they delivered to local customers.
Dad was a hard worker, a man of many trades and incredibly stubborn. This was a testament to his strong Norwegian heritage. When they moved to Bainville, he found his true passion for farming and ranching. He was known as a "frugal" guy often going to auctions to buy machinery and other things that he might need one day. Growing up during the depression, he used what he had, fixed what was broken and saved "everything." If you didn't have the money to pay for it, you simply did without. He never found a used tire he didn't like. To our recollection, he never once bought a new tire. He taught me to be self-sufficient and even made me fix my own bike tires.