Posted on
Great Interest In Children's Theatre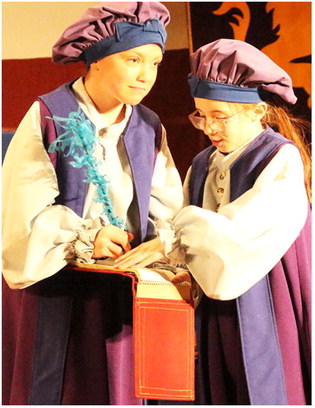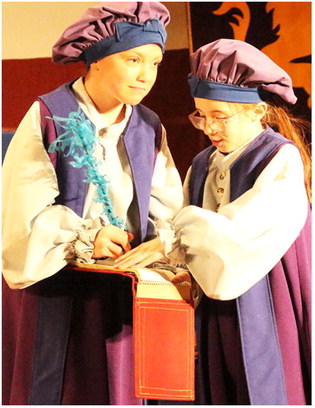 This year's performance in Culbertson of the Missoula Children's Theatre was a record-breaking one. The shows on Saturday, April 1, featured 45 local young actors and actresses.
"It's the largest we've ever had," local organizer Tessa Rumsey said. "It was amazing."
The 3 p.m. performance of The Emperor's New Clothes in the old armory filled the chairs with audience members and some people sat in the side bleachers. The 5:30 show was also very well attended.
Rumsey told audience members that it's amazing how much the students, especially kindergartners, learn during the week of rehearsals.
"You will see how awesome they did," she noted.
She thanked community members for providing food and snacks throughout the week. The school does a great job of helping make the program available.
A grant from the Dennis and Phyllis Washington Foundation assisted with the local performance.
Tour actors/directors were Logan Smart and Lillie Kraack. Assistant directors were Jonas York and Harrison Green. Vickie Grimsrud served as accompanist.
The Missoula Children's Theatre is sponsored by Cosmic Crisp, a new apple grown exclusively in Washington state. The project is partially supported by the National Endowment for the Arts. Its supported in part by a grant from the Montana Arts Council.
Scene
Bailey Bigler as Royal Scholar Red (left) and Jaclynne Taberna as Royal Scholar Roxy prepare for the party in the play.
(Photo by Bill Vander Weele)