Posted on
Nielsen Wins Award At State FFA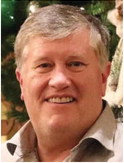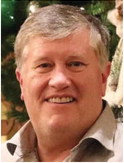 Each year during the Montana FFA State Convention, the Montana Association of Agricultural Educators selects and recognizes agriculture teachers who excel within the teaching profession, as well as individuals and organizations that provide significant contributions to the growth and development of teachers and students. Local winners included Culbertson's Jens Nielsen, who received the Lifetime Achievement Award.
This year, 10 teachers and organizations from across Montana were selected as state winners. Their applications will be forwarded onto the regional level where they will be evaluated against other state winners from California, Hawaii, Alaska, Nevada, Arizona, Utah, Wyoming, Idaho, Oregon and Washington.
MAAE recognizes retired MAAE members who have made significant contributions to agricultural education at the state, regional and national levels with Lifetime Achievement Award. These are individuals who dedicated a significant portion of their professional career to the agriculture classroom, and consistently showcased a passion for advancing agricultural education.
MAAE is the professional organization for agricultural educators in Montana, representing more than 100 agriculture teachers and FFA programs in Montana.