Posted on
Mary Jo Solberg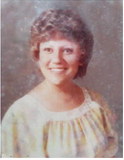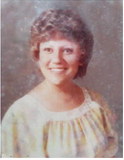 Mary Jo Solberg, 70, died Dec. 22, 2022, at her home in Williston, N.D.
She was born in Sidney on April 13, 1952, to Art and Lil Moran. She was the youngest of eight children and was nicknamed "Baby" by her parents and older siblings.
In October 1974, she married Arnie Solberg. Together, they raised their three children: Jason, Nikki and Michael.
She was known by her peers as an awesome pool player and friend. She won many top shooter jackets during her pool league career in Wolf Point. She devoted much time to her parents in their final years. She was a homemaker and caretaker. In the early '90s, she was a CNA at Faith Lutheran Home. It was during these years, she met her bonus daughter, Kristal.
In 1996, Arnie and Mary Jo opened the Son Mountain Bible Bookstore in Wolf Point. She juggled her CNA work with her duties at the bookstore. In 2001, Son Mountain shut their doors because Arnie accepted a position at Mercy Medical Center in Williston, N.D. In 2004-2005, she was the manager at Decasa Mexican Restaurant in Williston.
She eventually became the team captain of her new pool league team and she played in her league for many years before her last tournament in 2021 where her team placed second place in the state tournament.
She loved her time at home watching her crime shows and randomly saying "I love my family." She loved her family, especially enjoying her visits from her children, grandchildren and great-grandchildren.
She was preceded in death by brothers, Gary Moran, Anthony Moran and Andy Moran; and sisters, Patricia Moran and Theresa Moran.
She is survived by her husband, Arnie Solberg; son, Jason Sullivan; daughter, Nikki Solberg; son, Michael Solberg; bonus daughter, Kristal Dolde; numerous grandchildren and great-grandchildren.
A memorial service will be held April 13 at 1 p.m. at the Wolf Point Community Hall.