Posted on
Lloyd Aspenlieder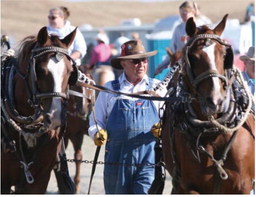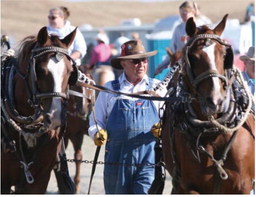 Lloyd Aspenlieder of Culbertson, Mont., passed away on Sunday, March 26, 2023, at the Roosevelt Medical Care Center in Culbertson, Mont.
Lloyd was born in Oct. 9, 1935, in Estevan, Sask., Canada to Elizabeth Hochstein and John Aspenlieder. I was one of seven children.
My family moved to Glendive in 1948 and were naturalized in 1953. I attended Sacred Heart Parochial School. When I was in sixth and seventh grades, I set pins at the bowling alley in Glendive. I was a bellhop at the Jordan Hotel in eighth and ninth grades.
I spent 20 years in the Montana Army National Guard and retired as a captain.
I married Shirley Mae Cady on June 1, 1957. Our son Alan was born Feb. 8, 1959, and son Jeffery was born May 10, 1960. We were foster parents to Eddie Roller, beginning in 1975. We moved to Culbertson from Glendive in 1959. I managed Miracle Gas propane plant. I operated the laundromat and laundry service, managed the Stockman Bar for two years and worked for Miller Oil Company for 25 years. I was a mail carrier for Bainville to and from Wolf Point route for nine years and caretaker for the Culbertson rest area for 30 years. I also mowed yards for many people.
I was a member of the Culbertson Chamber of Commerce, Lions Club, Jaycees and the Culbertson Saddle Club. I served 20 years on the Culbertson Volunteer Fire Department. I was a member of the Saint Anthony's Catholic Church, along with serving as a lector, Eucharistic minister and attended a two-year course to be a lay presider in the absence of a priest. I served on the parish council for 18 years and did maintenance of the church for many years.
My passion was our Saddle Club Wagon Trains. I owned my wagon and several teams over the years. I enjoyed taking my grandchildren Scott, Nicole and Bryn on the trail rides. Kenneth Arneson let me ride in the wagon with him for as long as I was able.
I was preceded in death by parents, John and Elizabeth Aspenlieder; brothers, Harvey Aspenlieder and Matt Aspenlieder; sisters, Viola Hanks and Lorraine Bishop; father-in-law, Vurr Cady; mother-in-law, Mickey Sampson; sister-in-law, Pat Kalloch; and brother-in-law, Ed Kalloch.
I am survived by my wife, Shirley; sons, Alan (Raedelle), Jeff and Eddie (Mona) Roller; grandchildren, Scott (Heather), Nicole (Ted) and Bryn; great-grandchildren, Josie, Ally, Jorgen, Cannon, Blake and Benton; brothers, Edward Aspenlieder and Lawrence Aspenlieder; along with many nieces and nephews.
Funeral Mass for Lloyd will be held on Saturday, April 1, 2023, at 10 a.m. (MST) at the Saint Anthony's Catholic Church in Culbertson, Mont. Father Anietie Ukanide and Father Francis Schrieber will concelebrate the Mass. Vigil Service for Lloyd will be held at 7 p.m. (MST) at the Saint Anthony's Catholic Church in Culbertson, Mont., on Friday, March 31, 2023. The Funeral Mass will be livestreamed. You can view Lloyd's service directly on his obituary page on our website www.fulkersons. com. Fulkerson Stevenson Funeral Home of Williston is assisting the family. Friends may sign the on-line register and give their condolences at www.fulkersons.com.
(Paid Obituary)