Posted on
Elks Assists Area Fire Departments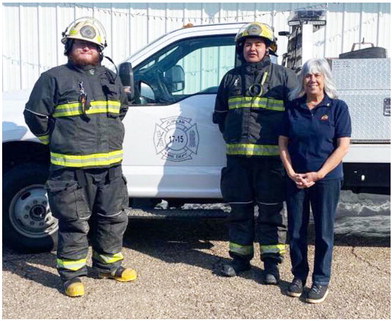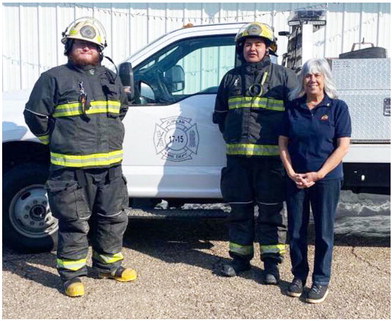 Through a state project, the Wolf Point Elks Lodge #1764 was able to assist fire department in Roosevelt County this year.
After receiving required applications, the Elks provided a check of $1,675 to the Bainville Fire Department and a check of $670 to the Poplar Fire Department.
Poplar fire chief Victor Grant said the department will use the funds to purchase new fire helmets. Bainville will invest its grant on safety kids.
Julie D'Ambrosio of the Wolf Point Elks Lodge said the Montana State Elks Association's major project is to award grants for volunteer fire departments in Montana.
Each fall, the Elks' State Major Project Committee supplies application forms and information to lodges statewide that is then sent to fire departments in their jurisdiction during early September.
These grant funds are intended to improve safety for firefighters by providing funding as well as needed equipment and training for rural volunteer fire departments in Montana.