Posted on
Culbertson Sees Large Turnout For Track This Spring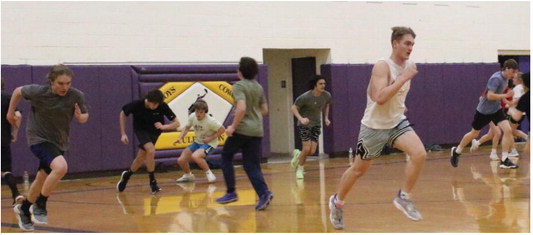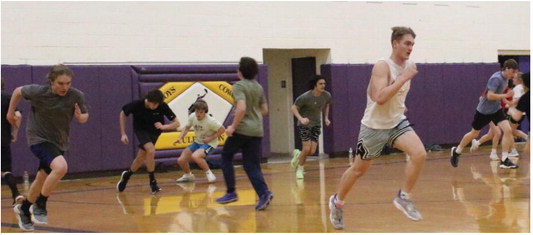 An exceptional turnout has Culbertson High School athletes looking forward to the upcoming track season with hopes for numerous state qualifiers.
Coach Dave Solem said the 37 member squad including 22 boys is the most during his 19 years coaching track in Culbertson.
"It's the biggest turnout ever," Solem said. "It's good numbers and a good bunch of kids to work with. There's a good, positive spirit."
A strong area for the Cowboys should be weight events where Colin Avance in the discus, Justice Bengochea in the shot put and Kobe Nickoloff in the javelin all qualified for the state meet last season. Nickoloff placed second in both the javelin and long jump at last year's divisional meet.
Bridger Salvevold, a sophomore, returns after qualifying for state in both the 200 and 100 last season. Also back is Reese Moon, who placed at the divisional meet in both the long jump and triple jump.
After finishing first at the Eastern C meet last year, the Cowboys return three of their runners in the 400-meter relay. Back are Nickoloff, Moon and Salvevold.
"It's nice to have the numbers out. We're excited," Solem said.
On the girls' side, the Cowgirls should fare well in the 400-meter relay again after taking third at the divisional meet. Returning for the relay are Destiny Thompson, Makena Hauge and Megan Granbois.
After a solid campaign that included qualifying for last year's state meet, Granbois looks to reach new heights in the high jump this season.
Kayli Olson shoots to make a return trip to state in the 1600 this spring. The senior earned All-State honors in cross country this past season.
Top athletes in weight events for the girls should include Thompson and Alicyn Ator.
"We're hoping to be better at the end of the year than the beginning," Solem said.
Goals include placing in the top three at the district meet and qualifying as many athletes for the state meet as possible.
Culbertson Track Schedule
April 6: at Wibaux Invitational (Glendive) April 15: at Scobey Invitational (Wolf Point) April 22: at Sidney Invitational April 27: at Wolf Point meet April 28: at Lambert meet May 2: Top 10 track meet (Glasgow) May 4: at Fairview Invitational May 6: at Hinsdale Invitational (Glasgow) May 9: District 2C meet (Lambert) May 18: Divisional meet (Lambert) May 26-27: State meet (Laurel)