Posted on
Rosendale Honors Photographer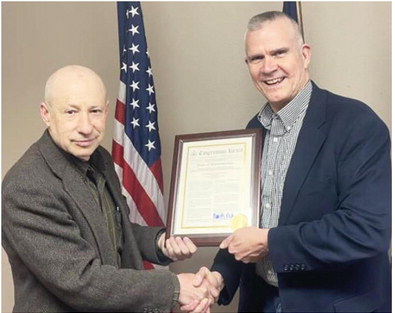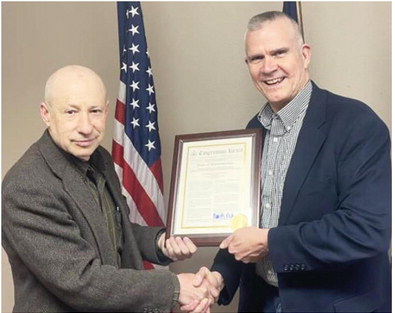 U.S. Rep. Matt Rosendale, R-Mont., honored Billings Gazette photographer Larry Mayer for capturing some of the first images of China's spy balloon and uncovering the national security risks posed by the previously undisclosed surveillance equipment.
"Larry pointed his lens skyward when federal regulators shut down Billings Logan International Airport and captured one of the first public images of a strange object floating in American skies," Rosendale said. "Larry uncovered a national security risk from Communist China and the Biden Administration's failure to protect our skies."
Mayer is chief photographer for the Billings Gazette and has covered much of Montana's stunning landscape and unique citizens for nearly his entire career. In addition to his career in journalism, Mayer is a pilot with more than 40 years of experience.